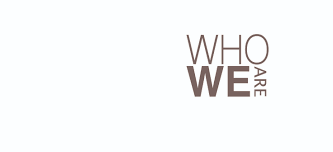 We are an Engineering & Management firm made by qualified and experienced CAD & BIM proffesionals
based in Albania,offering services not just nationally, but internationally.
Whilst we are proud to say that we are involved in large ongoing projects, we have also helped small businesses and individuals achieve their goals.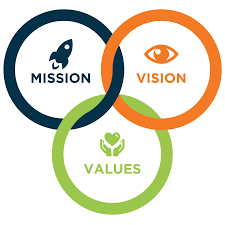 OUR MISSION

Our purpose is to help our clients design, construct and operate better projects more efficiently by leveraging the full potential of BIM Building Information Modeling and related technologies.Our team also finds its natural vocation in offering valuable and experienced assistance during the technical activity for construction phase.
Technoengineering strives to be recognised for being the most innovative services and solutions provider within the MEP Engineering and BIM Industry
with the best Customer Experience , delivering true Value Engineering on every project we work on and becoming the best coorporate to work within our industry.
Safety
Integrity
Professionalism
Team Management
Attitude
Quality
Accountability
Inclusion
Customer Satisfaction
We specialize in providing MEP Engineering & coordination services in order to finalize building information modeling (BIM) services for mechanical, plumbing, electrical and special systems and caters to MEP contractors, fabricators and general contractors. Our accurately generated and clash-free BIM models help improved collaboration amongst various parties involved in the construction process. Pre Our expertise in MEP BIM projects enable early identification and resolution of conflicts based on the engingnering and coordination skills that need to be deployed. Tekno Engineering has had the privilege of working with some of the largest MEP engineering companies and contractors. We have provided standalone and integrated BIM modeling services to complex building projects such as hospitals, hotels renovation, corrections facilities and Stadiums. 
We believe in being a partner with our clients throughout the entire project, from the beginning design concepts all the way through construction to the finish line. We strive to document all key elements for a complete engineering design helping avoid surprises later in the project. We value the importance of working with installing contractors to assure the constructability of our design. Our experience and expertise in the field of heating, ventilation and air conditioning systems BIM modeling together with advanced skillsets in BIM tools enable us to collaborate effectively with construction professionals from design to project handover stage. 
Our team of mechanical and electrical engineers, with their extensive experience in construction activities, is able to manage and verify the reliability of the design by proposing alternative or improved solutions before the SHDs are finalized. Assistance capable of minimising any missing design co-ordination to the sole benefit of project and construction management and overall cost saving. 
Apart from clash-free BIM models, we also provide From LOD 100 to LOD 400 fabrication modeling. Up to BIM LOD 500 I 500 Information model  completion, tagging and labelling procedure, fabrication drawings, spool drawings, coordinated MEP installation drawings, single line diagrams, scan to BIM as-built drawings and quantity take off service for material purchase. Our MEP modelers are masters in identifying and resolving conflicts or inconsistencies between architectural, structural & MEP disciplines before these issues are seen on site. Once the model is fully coordinated and is clash free, the shop drawings and erection drawings are generated. Our MEP modelers are adept in all the leading BIM software applications such as Revit, Navisworks.
We understand that energy costs and sustainability are important to our clients. We leverage our experience with LEED® energy requirements and load analysis to determine opportunities for energy savings.